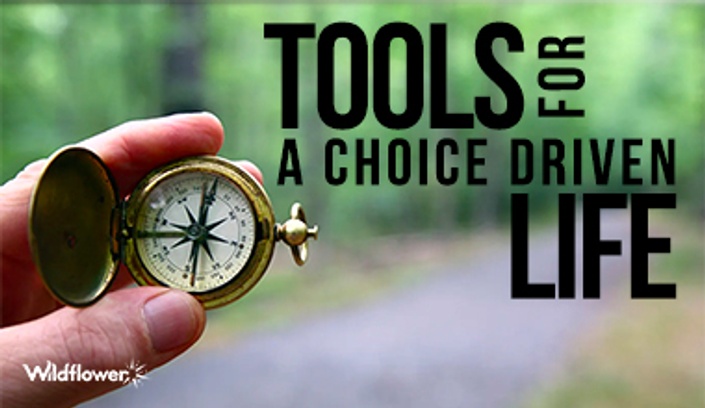 Tools for Life
Increasing your self-awareness at your own pace
Are you driving your life, or is it driving you?
It is possible to take control of your life, to enjoy it.
You can create your own world.
These are all skills that you can acquire.
Learn the 6 Tools you need in your internal tool box to begin creating your own Choice Driven Life.

Language : learn how to use your thougths and words to influence your life.

Time : discover the secret to having more time for what you feel is important.

Commitment : uncover a new relationship to commitment, to yourself.

Presence : explore the power of being present in your body.

Keeping Record : learn why records are valuable and easy methods for keeping them.

Community : step-by-step instructions for cultivating your own support system.
What is Included
A short video lesson corresponding one each to the 6 Tools, totaling approximately 90 minutes. Each lesson is accompanied by at least one Exercise designed to help you begin applying the tools in your life right now. The Exercises come with worksheets, written instructions and audio files to support you in digesting and applying these tools.
The juicy part?
This class will not only give you new information, but also a structure and support for applying the concepts in your life right away.
I'm all about experiential learning, not just informational. Codifying, applying structure, and helping people apply concepts are some of my superpowers.
All of this for $24.
You will gain access to all of the material immediately so you can work through it at your own pace. You will keep access for 3 months so you can take your time digesting it all.